"Celebrating spiritual
growth while providing
academic excellence in a
Christ-centered environment"

9553 W. Edgerton Avenue

Hales Corners, Wisconsin 53130

414-425-3100 office

About Us Contact Us



Home and School Overview
The Home and School is 100% a parent volunteer organization. "The strength of a school is not found in how many kids show up in class, but in how many parents attend the school's activities!" H&S is a wonderful opportunity for you to volunteer and give back to the school. We hope you will embrace your call to be a part of Home and School to show support for the kids!
The purpose of the Home and School is to support our school's commitment to our mission statement through:
fundraising efforts
teacher appreciation
student programs
foster communications between the school and home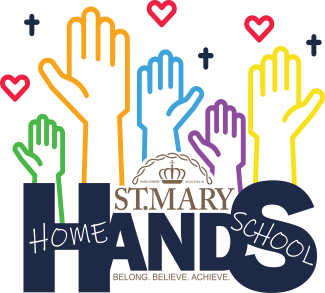 Home & School's Motto is "Many Hands Make Light Work."
We all know firsthand that we only get out what we put in – the more time and talent we invest the more our students and school community will thrive. Given the circumstances of this year, we need your help more than ever.
Each year HandS needs volunteers, funding, and ideas. Please participate throughout the year by:
Sharing your ideas and talents for making each year better than the last
Volunteering to lead or assist with an event or fundraiser
Participating in fundraisers that pay for the social and enrichment events
Encouraging your student(s) to participate and enjoy events throughout the year
Thank you in advance for making and taking time to sign up for at least one Home and School activity during this school year.
Fundraising
Book Fair
Box Tops for Education
Dine & Donate Events
Change It Up Challenge
Golf Outing
Magazine Drive
Royal Run
Royal Affair
Used Uniform Sale
Activites We Sponsor
There are a lot of behind the scenes activites that go on at our school. We are very fortunate we have volunteers to help with these extra things in our Home & School!
8th Grade Graduation Dance
Catholic Schools Week
Fine Arts Night
Field Day
Get Moving Week
Grandparents Day
Halloween Dance
Holiday Shop
Middle School Dances
Speaking Engagements
Sunshine Committee
Teacher Appreciation Week