"Celebrating spiritual
growth while providing
academic excellence in a
Christ-centered environment"

9553 W. Edgerton Avenue

Hales Corners, Wisconsin 53130

414-425-3100 office

About Us Contact Us



Book and Writing Clubs
Objective
To create a lifelong love of reading and writing.

Goal of the Book Club Program
The book club began in September of 2014, and is for 6th and 7th grade students. The students read a variety of books "just for fun" and have discussion over lunch. The goal is to get amazing books in the hands of students and help them build a lifelong love of reading!
Goal of Positive Press, the Writing Club Program
The writing club began in January of 2020. Students become journalists and interview individuals or cover events that make a positive impact in our school or the surrounding community. The club will allow students to use their creativity and be exposed to great role models with qualities they may want to emulate. The articles written by the students will be published in the Royal News, our weekly parent newsletter.
Through all her teachings, Mrs. Hornik emphasizes one theme throughout – "It is so important to focus on the positive in the world."
Flyers
Activity Leader
Mrs. Hornik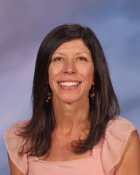 Grades
Open to students in 6th and 8th grades
2022-2023 Meeting Dates:
Monday - Lunch Hour - 6th Grade
Wednesday - Lunch Hour - 7th and 8th Graders