"Celebrating spiritual
growth while providing
academic excellence in a
Christ-centered environment"

9553 W. Edgerton Avenue

Hales Corners, Wisconsin 53130

414-425-3100 office

About Us Contact Us



2021-2022 Tuition Information
Tuition for the 2021-2022 school year is due July 1, 2021.
WHAT'S NEW THIS YEAR

?
We are moving our tuition payment process online and all families will pay tuition through the online SMART Tuition. In the past only families making monthly payments used SMART. Now all families will pay through SMART. This allows us to streamline our process and combine four systems into one system for tuition collection.
Next year, we anticipate implementing electronic registration to further reduce paperwork burdens for families, eliminate errors and shift staff resources from tuition and fee collection to educational purposes. We will also move away from paper bills and the annual paper tuition packets.
Meanwhile, St. Mary Parish School continues to invest in your child's future through the Catholic education we provide to allow our students to thrive in their Catholic Faith.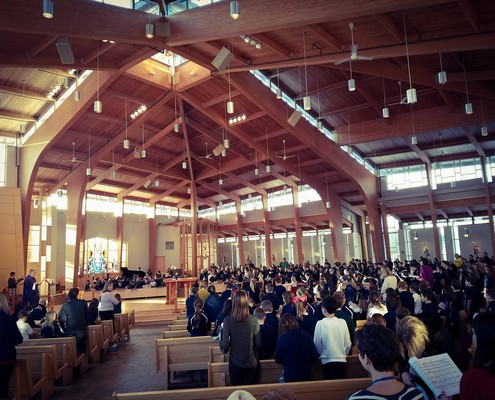 TUITION PHILOSOPHY:
St. Mary Parish charges parents/guardians a tuition rate that is competitive with our peer group of private Catholic schools, but covers only about half of the cost of educating your children. The parishioners of St. Mary's cover the other half of the cost. Therefore, families who are active parishioners and supporting the parish pay lower tuition rates.
TUITION PAYMENT CONTRACTS:
Set up an electronic pledge and avoid the annual paperwork. Your Tuition Payment Contract (listed to the right under Resources)is necessary every year for us to assess family eligibility for Parishioner Subsidized tuition rates vs Non-Parishioner rates. To qualify for the much lower Parishioner Subsidized rate, you must complete a new Tuition Payment Contract each year OR have an ongoing electronic pledge arrangement through ACH. We are not requiring annual contracts from families with ongoing monthly ACH commitments as they serve the same purpose.
Families who do not return the Tuition Payment Contract or who do not have an electronic monthly pledge arrangement in place, may be assessed at the higher non-parishioner rate of tuition.
Policy is effective May 24 of 2021.
Flyers
Resources
Forms
---
Smart Tuition Login: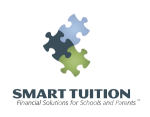 ---
eFunds for School:
(Online payment for upfront and/or full payment; Do NOT use for monthly payment plan):