"Celebrating spiritual
growth while providing
academic excellence in a
Christ-centered environment"

9553 W. Edgerton Avenue

Hales Corners, Wisconsin 53130

414-425-3100 office

About Us Contact Us



Student Council
Student Council Objectives:
To represent the student body in all matters pertaining to the betterment of the school.
To foster communication among students, administrators, staff and the community.
To promote, organize and execute activities that encourage student pride and school spirit.
To provide an outlet for student expression and a forum for aiding in the solution of school problems.
St. Mary's Student Council members are elected representatives of our student body that organize numerous school events such as
Catholic Schools Week
Variety of community services such as food, book, clothing and toiletry drives for organizations such as St. Vincent De Paul and Lizzy's Place.
Student Council members exemplify leadership among their peers.
Student Council Leaders
Mrs. Marlock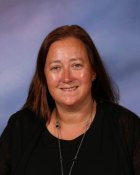 Grades
4th - 8th
Meeting Location