"Celebrating spiritual
growth while providing
academic excellence in a
Christ-centered environment"

9553 W. Edgerton Avenue

Hales Corners, Wisconsin 53130

414-425-3100 office

About Us Contact Us



Art Club
Objective

An after school art program to help nourish your child's creative potential.
Goal of the Program
Allow students an opportunity to explore new art materials, learn new art techniques, and express themselves using various media.
Art Club begins in September. If interested, please complete the Art Club Registration Form (located under Forms) prior to the upcoming month.
Example of Student's Art Work

Activity Leader
Mrs. Drees
(the art teacher)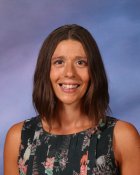 Grades
Open to all ages
Maximum capacity: 25 students per class
Date/Time
Begins September 14
Tuesdays & Thursdays, 2:45 to 3:45
Location
Room 201
Please come to room 201 to pickup your child.
Students that are not picked up on time will be taken to the after school care program.