Mass Times
Saturday at 4:00 p.m.
Sunday at 7:15, 9:00, and 11:00 a.m.
Monday-Friday at 8:15 a.m.
9520 W. Forest Home Avenue
Hales Corners, Wisconsin 53130
414-425-2174
Contact Us

Girl Scouts
Welcome to Girl Scouts!
St. Mary Parish School has a strong Girl Scout program with troops of all ages. We host a number of events that educate and entertain girls as young as our littlest Daisy all the way to our experienced Cadettes.
We hope to hear from you soon!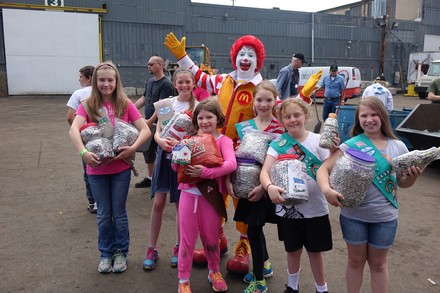 For more information about Girl Scouts of America:
To learn more about the scouting experience at St. Mary, contact:
Sarah Dooley
Email: sikorski.sarah@gmail.com
To register online: Online Registration Form