Mass Times
Saturday at 4:00 p.m.
Sunday at 7:15, 9:00, and 11:00 a.m.
Monday-Friday at 8:15 a.m.
9520 W. Forest Home Avenue
Hales Corners, Wisconsin 53130
414-425-2174
Contact Us

Social Concerns & Outreach

News & Needs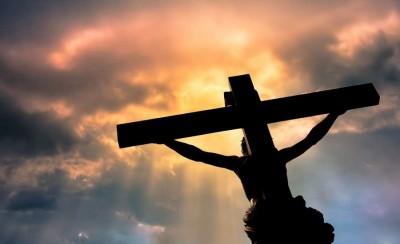 Lent 2021
Healing and Hope: Do Lent Well, Together
Pray, Fast, and Give Alms

Lord heal us so we can heal others and be Hope in Your world.
Join us on a Lenten Journey of healing and hope as we pray, fast, and give alms together as one community. Last year, we were shut down during Lent by Covid. This year, we come together as a community, still under the pandemic cloud, but trusting that God will heal us and provide the hope we need.
Hopeful Scriptures
"But [Jesus] was pierced for our transgressions, He was crushed for our iniquities; the punishment that brought us peace was on Him, and by His wounds we are healed." Isaiah 53:5
"Come to me, all you who are weary and burdened, and I will give you rest. Take my yoke upon you and learn from me, for I am gentle and humble in heart, and you will find rest for your souls. For my yoke is easy and my burden is light." ~ Matthew 11:28-30
"Hear, LORD, and be merciful to me; LORD, be my help." You turned my wailing into dancing; you removed my sackcloth and clothed me with joy" ~ Psalms 30:10-11
But when you pray, go to your inner room, close the door, and pray to your Father in secret. And your Father who sees in secret will repay you. Matthew 6:6
---
A Time for True Prayer
As we begin the holy season of Lent, reflect upon your practice of prayer. If the images of prayer presented here intrigue you, then make a commitment to discover more. Commit yourself to the discovery of God in prayer. There is no limit and no end to the depth to which God wants to draw you through prayer. True prayer is never boring. When you discover true prayer, you discover the infinite mystery of God. And this discovery is more glorious than anything you could ever imagine in life.
This week's Community Prayer opportunities include:
Pray our Daily Lent Prayer Intentions
Eucharistic Adoration Monday evenings from 4:00 to 9:00 p.m. "Love Incarnate…waiting for you." Prayer focus: Open my eyes, help me see and respond to those who need me.
Lenten Prayer: Help me Lord to open my whole heart to you through the gift of true prayer, that you can work in and through me to both be healed and to help others heal.
Friday Rosary in Church after 8:15 a.m. Mass, led by our Respect Life Team
---
The Transforming Power of Fasting
Lord, give me the grace to conform myself fully to You, that by fasting from those things that draw me away from You, You and You alone can take complete control of my life. May I be open to the gift of fasting and may this penitential act help to transform my life.
"The days will come when the bridegroom is taken away from them, and then they will fast." Matthew 9:15
Transformative Fasting Ideas from Repairers of the Breach
Fast from judgment and stereotyping. Homeless don't all live on the streets (2/3 are in shelters or transitional housing), some (not all) are mentally ill, most aren't addicts (17% are), not all homeless people are unemployed and many want to work.
Drink only water for a day and appreciate the easy access you have to as much as you desire.
Be extra cheerful during the day, and smile at everyone you meet.
Refrain from eating out or having your favorite meal – instead, eat a nutritious meal that isn't your first choice while appreciating the options you have.
---
Give Alms
Make the Radical Choice
Lord, You call us to follow You without reserve. Give me the grace I need to trust You enough to say "Yes" to You today, tomorrow and all days. My life is Yours, dear Lord. Do with me as You will. Jesus, I trust in You.
Have you not already been told what good is and what the Holy One desires?
That you do justice, love kindness, and humbly walk with God. Micah 6:8
Following Jesus means caring for others. Give as God asks of you.
---
Ministry Partner Spotlight
Ministry Partners will be featured each week in Lent. Each has contributed prayer requests and fasting suggestions.
In Solidarity: Fasting Suggestions from Ministry Partners
We ask you to consider giving a donation to the partner of your choice.
Simply write a check to that organization and either send it to them directly or with your monthly donation envelope.
Drive-Thru Collections will be held during Lent on Saturday, March 20 and Saturday, March 27.
Needed Items for Drive-Thru Collections:
Baby Wipes
Bars of Soap
Deodorant, men's and women's
Diapers/Pull-Ups, all sizes
Garbage Bags
Infant Formula
Laundry Detergent
Shampoo
Toilet Paper
Please select a ministry to support this lent.
March 6/7: Repairers of the Breach
St. Mary's long relationship with Repairers of the Breach eased the burden of many homeless men and women over the years. Lunches, healthy oatmeal, clothes, medical supplies, water, hygiene supplies, and monetary donations are just some of the ways you support us. Valued, beyond the "stuff," is that we pray and walk together to address poverty and homelessness in our community. THANK YOU!
Repairers of the Breach is Greater Milwaukee's only daytime refuge and resource center for homeless adults 6 days per week. We believe that offering life-saving, life-sustaining, and life-restoring services is key to self-reliability. Our daytime sanctuary is an empowering place where homeless and at-risk men and women can get the resources they need to get back on track. Whether it be food and clothing for the short-term, or education for the long-term, we are here to provide as many resources as we can, and we proudly partner with many other programs to ensure everyone gets the tools they need.
Please make check payable to: Repairers of the Breach.
1335 West Vliet
Milwaukee, WI 53205
Pastor James West
Executive Director
Email: jameswest@repairers.org
(414) 302-0711
Drive-Thru Needs:
deodorant
individual soaps
March 13/14: Franciscan Peacemakers
Milwaukee faith-based organization partnering to counteract sex trafficking.
Please make check payable to: Franciscan Peacemakers.
128 West Burleigh Street
Milwaukee, WI 53212
Mary Leech-Smith
March 20/21: Nia Imani Family
Long-term transitional housing facility and program that provides young, homeless, pregnant or first-time mothers with safe housing, plus life skills training and services.
Please make check payable to: Nia Imani Family.
1353 North 25th Street
Milwaukee, WI 53205
Belinda Pittman
Executive Director
Email: pbelinda30@yahoo.com
(414) 933-1633
Drive-Thru Needs:
cleaning supplies
garbage bags (13-30 gallon)
laundry detergent
paper towels
toilet paper
March 27/28: Pathfinders
Serves Milwaukee's most vulnerable youth by providing housing, therapeutic services, advocacy, street outreach, and basic needs.
Please make check payable to: Pathfinders.
4200 North Holton Street, Suite 400
Milwaukee, WI. 53212
Lauren Domski
Volunteer and Community Engagement Coordinator
Email: ldomski@parhfindersmke.org
(414) 988-6870
Mobile (651) 894-4353
Drive-Thru Needs:
deodorant, men's and women's
diapers/pull-ups, all sizes
---
Additional Ministry Partners
Capuchin Community Services
(St Ben's): Capuchin Community Services' two locations: House of Peace and St. Ben's Community Meal, serves the poor, the hungry, and the homeless. Our parish supports the community meal program, which is currently on hold because of the pandemic. Meals are offered for carrying out and are also delivered. We look forward to welcoming back volunteers at some point.
P.O. Box 5830
Milwaukee, WI 53205-0830
Drive-Thru Needs (to be collected March 20 and/or 27):
disposable diapers, newborn to size 6
infant formula
similar infant formula
underwear, adult - men's and women's
wipes
Haiti Sister Parish(Notre Dame Du Perpetual Secours, Latiboliere, Haiti)
For over 20 years we have provided medical care, medicine, nutrition and educational support to our brothers and sisters in Latiboliere. Please make your check payable to St. Mary with Haiti written on the memo line.
Saint Vincent de Paul Society
Provides food, clothing, furniture and other items to members of St Mary parish and to other persons of need that live in the Hales Corners area, we provide monthly food to the SVDP Southside meal program, Repairers of the Breach, and to four central city food panties. Please make check payable to: St. Mary SVDP.
Women's Support Centers of Milwaukee
Catholic Pregnancy Center in Milwaukee that helps women and families in crisis with their pregnancies. Many of the clients that the Center serves are living in very difficult circumstances such as abuse, poverty, addictions, mental health issues to name a few, and some have sought attention and love in unhealthy relationships resulting in unplanned pregnancies. The Center listens and learns about their unique situations, affirms them for all the good in their lives, provides truth-based counseling, and assists in encouraging and empowering them to choose life and healthy alternatives. They will also provide hope and facilitate emotional healing of any past or present crises or make referrals as needed.
Please make check payable to: Women's Support Center of Milwaukee.
2051 West Wisconsin Avenue
Milwaukee, WI 53233

Mary Lee Stephens
Executive Director
(414) 934-8888
Hope & Healing: Doing Lent Well, Together Prayer Service
Daily Prayers for Lent
Healing and Hope Prayer intentions
Day 17 (3/8): For the homeless and at-risk people served by our partners organizations Repairers of the Breach.
Eucharistic Adoration Prayer: Open my eyes, help me see and respond to those who need me.
Day 18 (3/9): Dear Lord, we pray for strength to see You in new ways. Help us to look for new and different ways to bring your light to the world in the shadows of this pandemic. Help us to see Your face in all we meet.
Day 19 (3/10): For an end to racial inequity and segregation
Day 20 (3/11): For all who struggle with addiction and mental health issues
Day 21 (3/12): For all the men and women living on the streets in Milwaukee that we can alleviate some of their pain through our prayers and generosity. May God provide them comfort and enlist our hands in His plan to do so.
Day 22 (3/13): For those who lack access to proper healthcare and the work of healthcare volunteers to help them especially those who work at the Repairers clinic.
---
In the pursuit of peace and justice,
we strive to be the compassion
of Christ
as we advocate for and minister to
those in need.

Mission Statement
---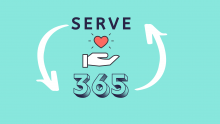 Thanks for your interest
and your witness.
---


Contact Us
Pam Lownik
Director of Social Concerns & Outreach
(414) 425-2174, ext. 256
mobile - (414) 412-9514
Email: LownikP@stmaryhc.org