Mass Times
Saturday at 4:00 p.m.
Sunday at 7:15, 9:00, and 11:00 a.m.
Monday-Friday at 8:15 a.m.
9520 W. Forest Home Avenue
Hales Corners, Wisconsin 53130
414-425-2174
Contact Us

Racial Justice
St. Mary Catholic Faith Community is committed to racial justice education and action, promoting a safe place, grounded in faith and scripture, to learn about racial justice from a discipleship and relationship-building standpoint.
-Mission Statement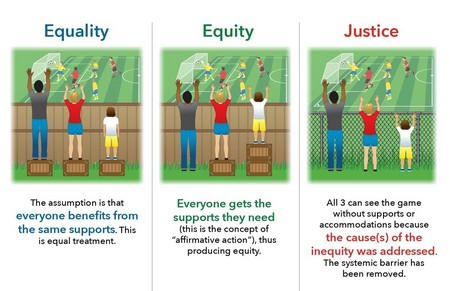 St. Mary Faith Community realizes that there are a variety of resources available to individuals about racial justice. In addition, talking about racism and learning about racial justice can be an uncomfortable experience. The conversation can become political very quickly.
Learning about racism is a journey, and needs to be guided by faith. Although viewing some of the these movies, articles, books, or documents may make individuals feel uncomfortable, St. Mary Faith Community's goal in providing resources on this website is to offer materials that are educational, and non-political. Our goal is to provide a safe place to explore how guided by faith, we can intentionally learn how racism occurs in the structure of our society, and educate ourselves on how we and our families can contribute in the efforts for racial justice and healing.
Racial Justice Background Information Resources
It is important to understand some of the terminology that is used when individuals discuss racial justice. In addition, there are some videos that provide excellent education about racism that has occurred historically.
Please click on the image below to obtain access to some of these materials.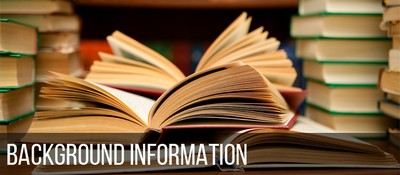 Categorized Racial Justice Resources
Intentionally listening and truly hearing the voices of those who have experienced alienation and real barriers is a part of exploring racial justice work. In addition to background information, there are many resources that relate specifically to various categories regarding racial inequities and injustices. The following resources provide additional in-depth information regarding the history of racial injustices in these five different categories:
---
What Can You Do?
After becoming educated on racial justice, you may be asking yourself what you can do. In addition to reading the recommended books or reviewing the websites listed on the right hand column on this page, below are a couple of links to help you determine potential action items.
---
"My friends, we cannot tolerate or turn a blind eye to racism and exclusion in any form and yet claim to defend the sacredness of every human life."
- Pope Francis quote in his address on June 3, 2020
---
Pope Benedict expounded on the Church's responsibility to society to overcome racism, intolerance and exclusion, noting "one of humanity's greatest challenges today is to end racism."
- Pope Benedict, 2008
Click on the Image Below to Return to the Racial Healing Webpage:

---
What Can you Do?
---
Recommended Books:
(For a personalized recomendation, please contact the Contact person listed below.)
Bibliography: Racial Justice and Healing
---
Recommended W
ebsites:
---
Contact Us
Pam Lownik
Director of Social Concerns & Outreach
(414) 425-2174, ext. 256
Email: LownikP@stmaryhc.org