Columbarium Frequently Asked Questions
Are you considering investing in The Columbarium? Here is a list of frequently asked questions and answers.

In This Section
Need More Information?
Please complete our Contact Form
What is a columbarium?
A columbarium is a vault with niches for urns containing ashes of the deceased.
Does the Catholic Church approve of cremation?
Yes. Cremation has been allowed by the Church since 1963. For further information on Catholic burial traditions, please see:
Burial Options: Cremation and the Catholic Church
Why is the Parish building a columbarium now?
There are no plots available in the Parish cemetery and many parish members have expressed an interest in being inurned in the Parish cemetery.
Why is the Parish spending money on a columbarium when there are other financial needs?
Construction and maintenance will be financed through the sale of niches to individuals, not by the Parish operating budget or other reserves.
Where will the Columbarium be located?
The columbarium will be located inside the cemetery along the Edgerton Avenue cemetery perimeter. The niches will face the cemetery, not the street.
When will the Columbarium be complete?
Construction of a columbarium will be completed by July 31, 2013.
How will the cost of a niche be determined?
The cost of a niche – and related services like internment and disinternment – will be comparable to the prices charged by other Catholic cemeteries in Milwaukee. For current pricing information, see the Fee Schedule.
What is the anticipated cost of a niche in St. Mary's cemetery?
The average cost is about $3,000. The actual cost varies, depending on the location of the niche in the Columbarium.
Can a niche be paid for in installments?
No. Niches are purchased in full by cash or check.
How many urns can one niche hold?
Two urns can be placed in one niche.
Can I help make the Columbarium project a reality?
Yes. Right now parishioners can purchase niches and make donations in support of the Columbarium construction.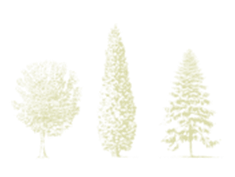 Available to St. Mary parishioners, families, and friends.
Last Updated: Thursday, March 7th, 2013