Ask the Pastor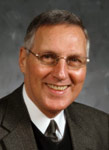 Often people have questions about spiritual life or the Church and don't know where to go for answers. This "Ask the Pastor" feature is provided for you to contact Fr. Chuck, pastor of St. Mary's, who would like to provide answers whenever possible.
You can read the questions that have already been answered below.
Have a question for Fr. Chuck? Ask it here!
Question:
Posted on January 31, 2014
Father Chuck ... I have searched the Internet looking for an answer to this question but have not been successful. My first marriage was recently fully annulled by the Catholic Church. I have a daughter who is now three to my former wife. Church doctrine says that marriage and all sacraments of initiation are recorded at my church of baptism. Since my marriage was annulled will my church of baptism be removing my marriage from their books? I will most likely be remarrying in good standing with the Church in the next year or two so will that second marriage then be recorded at my church of baptism?
Response:
Posted on April 27, 2014
Your first marriage and annulment will remain on record in the registry at your place of baptism. This will not be an obstacle to your future marriage if you obtained a Church annulment.
Question:
Posted on April 26, 2014
I have always treasured my Catholicism but in this past year two things have occurred to me in the Church that makes me wonder if I want to be here anymore. I don't know what to do any suggestions?
Response:
Posted on April 27, 2014
It would be important for me to know what things have made you question why you wouldn't want to be in the Church anymore. I would recommend talking with someone about it. Fr. Brian or I would be happy to talk with you as would any number of our people on staff. (414-425-2174)

Why not give us a call?
Question:
Posted on April 26, 2014
I want to know if I can have a graveside service with a priest in attendance or must I have the full Catholic Mass for the burial to be acceptable in the eyes of the church?
Response:
Posted on April 27, 2014
You certainly can have a graveside service but depending on schedules a priest may not be available. Sometimes a pastoral associate or a deacon does the committal service. I am wondering why you wouldn't want a church service?
Question:
Posted on May 12, 2012
Hello my name is Kirsten. I am not a catholic so will understand if you do not wish to answer this for me.

When I was very young...ie like four...def. under seven...while laying in bed I felt like someone placed their hand on me. I'm not sure if the incidents were related(ie...same time...directly after this happen) but I remember crying and telling my mother that God left me.She assured me that he hadn't but i didn't believe her.

Is there some kind of demonic being going around that would do such a thing to our children? Do you ...can you help me shed any light on what happened to me?

My life has been a mess...i don't trust ...i really haven't lived.

I guess I worry I was marked by evil...if that was the case is there a way to unmark yourself?
Response:
Posted on May 20, 2012
This is not an experience of God leaving your life. It sounds as though this might be something you would do to talk over with a minister or a priest or a counselor. I do not believe there is a demonic being doing such things and I do not believe you were marked by evil--even if you have feelings that make it seem like that. If you wish to talk about this please call me at 425-2174.
Fr. Chuck

Question:
Posted on May 18, 2012
Hi Father
Can you tell me what I have to do to get a copy of my baptism certificate .My name is Richard Debny born 4-12-1947.My mother of 89 said thats were I was baptised.
sincerelyRichard Debny
Response:
Posted on May 20, 2012
You can call the parish office Monday through Friday 8:00AM-4:00PM. Someone will take down the information and a copy will be sent to you. The number is 414-425-2174.
Question:
Posted on May 20, 2012
I am interested in reading the Bible. What is the version that I should get?
Response:
Posted on May 20, 2012
Probably one of the best is the New American Bible--or the Revised New American. This is used by the people in my scripture class and it is a good readable translation.
Fr. Chuck
Question:
Posted on February 22, 2012
I am from Indiana. I will bemoving to Hales Corners soon. I want to join a parish and I think St. Mary's is the one myself and famliy will need to join. What will we need to do to join?

Thank you
Bret Fraizer
Response:
Posted on February 22, 2012
Dear Bret
Please give me a call. I would be happy to meet with you as well as your family to talk about St. Mary's. You can reach me at 425-2174 Ext 342.
Peace
Fr. Chuck
Question:
Posted on February 5, 2012
Good afternoon Father Chuck;

I have not been to church in about 10 years and I really miss it. I don't know if I am still a member of St. Mary's
parish or not. I know I was at one time how can I find out. My husband and I would like to start going again.
Thanks

Pam
Response:
Posted on February 6, 2012
Pam
Please give me a call at 425-2174 Ext 342. I would be happy to set up a time to meet with you and discuss any concerns you may have. Since you did not sign your last name I cannot look to see if you are still on the membership list. Please do give me a call!
Fr. Chuck
Question:
Posted on December 11, 2011
I have a question regarding prayer. I've come to notice that I pray regularly and quite often. I receive much comfort from this but I have a sneaking suspicion that I'm "doing it wrong." You see I find myself "thinking" prayers - mentally submitting my personal prayers to God reciting the Hail Mary prayer and the like - while sitting in bed at night riding a city bus driving in the car... I feel that I'm somehow being rude to God by not giving him a full and complete gesture of respect and sometimes worry about my invisible prayers being disrespectful or lazy. And I'm not specifically trying to be lazy about it - I just don't feel the connection when kneeling by my bedside saying my prayers aloud. Is this something that comes with practice? Is my prayer equivalent of "texting" something I should try to get out of the habit of doing? I just... I feel constantly hungry to connect with God and so shoot off these silent prayers throughout my day. Have I adopted a bad habit that time and effort would fix? I really do mean well by my little silent prayers and appreciate your thoughts on this. I would love to find that connection in traditional "on the knees and out loud" prayer as I do my other prayers. Thank you.
Response:
Posted on January 16, 2012
You have discovered another legitimate way to pray! Good for you! I have an interest in helping people to broaden their understanding of prayer. Feel free to give me a call if you would like to discuss this.
Question:
Posted on January 16, 2012
Good Afternoon Father! I was married (not in a church) in 2006 and have gone through a divorce. I currently got engaged on Christmas day! I would love nothing more than to get married at St. Mary's Church. Is this possible? I was speaking with my mom and she thought with divorced catholics you may get married in front of the alter not behind the alter. If you could help me clear some things up that would be greatly appreciated. Thank you!
Response:
Posted on January 16, 2012
This is a good question and is asked quite often. If you were baptized Catholic and never formally left the Catholic Church then your first marriage is not recognized by the Church--unless you went through the process of getting permission to marry outside the Church. This is the kind of question that you would do well to come in and talk about. Please call me at 425-2174 Ext 342.
Question:
Posted on January 31, 2011
Dear Father Chuck

Can you please advise some guidelines that young couples should consider before entering into marriage. My girlfriend and I have been dating for over a year and we feel that we are getting closer to wanting to be married. We are both in our late 20's and financially stable. We attend church together and have a loving supportive relationship. How do you really know that it is the right time? When one partner has doubts that something just isn't right yet how should they explore those issues?

Thanks
Marty
Response:
Posted on February 2, 2011
Marty
I would recommend sitting down with someone who has experience working with couples i.e. counselor pastoral associate in a parish or a priest. There are premarital inventories (questionaires) that can help couples determine where they are in their relationship. The one used by the Church most often is FOCUS but there is also one put out by Life Innovations in Minnesota. Each relationship is unique and each person brings his/her history and family of origin dynamics to the present relationship. It can be helpful to be aware of strengths and growth areas. These inventories can help.
Question:
Posted on January 13, 2011
Dear Father Chuck
Having been a former parishioner of yours I was fully prepared for the Archdiocese declaring bankruptcy. During your stay at our parish you continually tried to teach your flock to think for themselves to question to open our eyes to do. You helped us to see the handwriting on the wall and to not be afraid of change. Consequently change would come and we would shoulder on and become a better Church. So the decision that was made came as no surprise to me. I do wonder though what you think about all of this? I was a bit surprised that there was nothing on your website. Of course maybe you are addressing this from the pulpit. I must find my way to your parish one of these days. I do miss your thought provoking homilies :)
Peace always
Maureen Danforth
St. Sebastian Parishioner :)
Response:
Posted on January 13, 2011
Maureen Thanks for your email. You might want to listen to my homily from this past weekend (on website). Deacon John Burns reads the gospel but at the end of it I preach. I do address the current issue in the homily. I would welcome your feedback. Fr. Matthew our newly ordained associate has written a brief article for this coming weekend's bulletin. If you come for a visit you will be most welcome! Fr. Chuck
Question:
Posted on January 3, 2011
Hello Father- My Fiance' and I recently got engaged and before we can start the planning process we need to first get a handle on how to appropriately handle the wedding ceremony. I was raised in and continue to practice the Catholic faith. My Fiance' was raised in and continues to practice the Serbian Orthodox faith. We would like our wedding ceremony to encompass both of our religious beliefs as they are an important part of our daily lives. If we were to marry in a Serbian Church would a Catholic Priest be willing to participate in the ceremony? Would this type of marriage be recognized by the Catholic Church? If we were to marry in a Catholic Church do you know if an Orthodox Priest would be willing to participate and would you happen to know if this type of marriage would be recognized by the Orthodox Church? Thank you for any guidance you can provide during this stressful time of trying to appease both families but particularly my very devote Catholic Mother.
Response:
Posted on January 3, 2011
Greetings Congratulations on your engagement! Things can be worked out for your wedding--either in the Roman Catholic Church or in the Serbian Orthodox. Since it seems you plan to remain Catholic there are forms we can fill out for you to marry in her Church. I would have to meet with you both to do this. I am not sure her priest would allow for another priest to be present. It wasn't possible a few years ago in the Greek Orthodox Church. If you were to marry in the Roman Catholic Church a Serbian priest could certainly be present should he be willing/allowed to do that. It would be best for you to give me a call so we can meet to discuss details. Peace Fr. Chuck (414-425-2174 Ext 342)
Question:
Posted on November 30, 2010
Hello Father Chuck

My fiance and I would prefer to be married in a catholic church as that is my fiance's religion. As I am a christian that has always attended bible based non denominational churches would we still be able to be married by the catholic church or would i need to convert first?

Thank you for your time!
Response:
Posted on November 30, 2010
To marry a Catholic in the Church does not require that a person become Catholic his/her self. Most parishes do require that the Catholic party be a member however. If you have any questions please give me a call at 425-2174 Ext 342.
Peace
Fr. Chuck
Question:
Posted on October 24, 2010
Looking for a recommendation to get assistance to handle my very angry son. 30 years old and smashes thing and won't let me talk with him. Not sure who to contact.
Response:
Posted on November 2, 2010
Please give me a call. This will require a discussion to help me best offer suggestions or direct you to good resources.
Fr. Chuck
Question:
Posted on March 27, 2010
My Mom passed away 6 mos ago after a 6 mos illness.She was very faithful and I pray I will see her again.She was my best friend and I miss her terribly. I am single and not a young chick(50)and am grateful I have my healthy Dad here.He was very upset with some issues at our previous parish including the priest demolishing my Moms name at the funeral mass.So much so that he left the parish and joined St Marys.I also changed parishes with him. I do not yet feel at home here although I think he does.My problem is that I cannot go to mass without spending most of he time crying and missing my Mom. I spend the hour feeling like an idiot and if I am with my Dad trying to hide it from him. I do ok if I do not listen to the words of the mass or music. I have been to a grief support group but it doesn't help me at mass. If I do not listen than why go?? I am struggling with wanting to be there but not wanting to go for fear of
hurting my Dad and looking like a fool. And I do mean crying a lot. Everything there reminds me of my Mom and how she loved being there. Even 6 months later. Is it ok to pray from home or watch mass on TV? I would guess probably not. I am a little embarrassed even asking but after tonight I do not think I can go again. Thank you.
KLB
Response:
Posted on April 14, 2010
It sounds as though Mass attendance is not a possibility for you at this time. I do think you should meet with someone to talk about your situation. Grieving is a complex process and doesn't follow a prescribed pattern. I recommend that you give me or Mary Matestic a call to see if we can be of help.

Fr. Chuck
Question:
Posted on April 14, 2010
Do I understand the Catholic Church's position on divorce as follows: The Catholic Church views a legal divorce as a legal matter only and considers the individuals still married thus discouraging dating and future marriage until an annulment takes place? How does one start the annulment process?
Response:
Posted on April 14, 2010
Your understanding is correct in that couples who are baptized and married in the Church are considered such unless an annulment takes place. Such is also the case for two baptized non-Catholics who were married in their tradition. As far as dating is concerned that is something that often occurs when a divorced person meets someone he/she is interested in. If it looks like it could move toward marriage then an inquiry should be made about an annulment. Some people start the process as soon as the divorce becomes final whether or not they are dating. The annulment process can be started by calling a priest or pastoral associate in your parish.

Fr. Chuck
Question:
Posted on March 18, 2010
I am sorry to bother you and please answer me as I seek the truth from Christ and God. I am 30 year old mother not married. I learned my lesson with that. I became Christian while I was expecting my son and am very grateful even if I was wrong I am happy I know the truth of Jesus. To make things more difficult I contracted a veneral disease before I became Christian as well. I am wondering will I ever get into heaven will I ever be able to really please God and follow Jesus with these things in my past? Please tell me the truth whatever it is so I know. Thank you. No matter what I will always believe in have faith in have hope in and love Jesus and God. I just want to be able to be with them and if the will forgive me and let me be in heaven with them?
Response:
Posted on March 18, 2010
You have already moved beyond the mistakes of the past and been forgiven by God. When God forgives God develops "amnesia" about the past--recreates us and makes us a new person. You are pleasing God by trying to do right in your life at this time and your son is a blessing. Stop worrying and keep trying to live the Christian life as best you can. Jesus on one occasion told the religious leaders of his time that tax collectors and prostitutes would enter the kingdom before they because they repented and opened their lives to God. There is hope for us all!
Question:
Posted on February 27, 2010
Dear Father Chuck

What is the official position of the Catholic Church on the Shroud of Turin? I believe the Church neither endorses nor rejects it. Thanks!
Response:
Posted on February 27, 2010
You have answered your own question! Congratulations!
CHS
Question:
Posted on February 21, 2010
My mother died in March of 2008. She was a good and faithful Catholic. Where is she now ? Does she even exist ? I am not sure exactly what the church teaches on this subject.

Is she asleep in Christ as they say. Resting in peace ? Is she alive in "spirit"?
Does she see or hear us here on earth ? OR unfortunately most likely no longer exists.....
Until IF there is an end of the world resurrection ? IF she is "resting in peace" as they say so are all the other people who have died if that is the case how can others maybe more holy be prayed to for so called miracles on earth to eventually become saints.
WHAT is the truth here please doers ANYONE have the answer.


Bill K.
Retired Police Lieutenant
wgkav@msn.com
Response:
Posted on February 27, 2010
Bill

In November of 2009 we did a three part series on death and dying and my talk was recorded on DVD which can be obtained by contacting Dan O'Connor our Liturgist. Briefly: Our belief is that there is life after death and that we have every reason to hope that our loved ones are with God. There are differing understandings about when that final transition takes place. Our present pope has stated that purgatory is not a place but rather a moment in time when the searing love of Christ completes our purification process and makes us ready to share the fulness of life with God. We certainly find comfort in praying to our loved ones whom we trust are among the many who have been officially declared saints by the Church. One of the criteria for official canonization is that miracles came about as a result of prayers to a particluar person. I believe there are many who have not been officially declared saints but are rejoicing with God and all who have gone before us. Your mother could well be one of those! I hope this brief answer helps.
Question:
Posted on December 20, 2009
Hi Father Chuck
My husband and I are currently pregnant. I am due in the begining of February and wonder when a good time is to have the child baptised? Who should I contact in order to schedule the baptism?
Thank you in advance for your response!
Response:
Posted on February 2, 2010
Please call the parish office and indicate what you are looking for You will be referred to Mary Matestic Wendy Rappe or myself. We do have baptism prep sessions and if you have not already done so I encourage you to check the dates for the next one.
Some people baptize within weeks of the birth while others wait longer such as 2-3 months. Either way is OK.
Please do call soon!

Fr. Chuck
Question:
Posted on January 7, 2010
Father Chuck my question is regarding the Sacrament of Baptism within the Roman Catholic Church today. Within our own Archdiocese of Milwaukee doesn't a parent who would like their child baptized need to be a registered parishioner of the parish in which the child will be eventually baptized? On your own website it mentions that the parent(s) within the mother's first trimester of pregnancy should take the initiative by calling your parish and registering their child for the Sacrament of Initiation. Should one assume that they are already parishioners? Are there Baptismal preparation classes that the future parent(s) are expected to register for and attend prior to their child's Baptism and preferably prior to the birth of their child? On the subject of Godparents doesn't at least one out of the two Godparents chosen need to have been confirmed within the Catholic Church and actually present a Certificate of Confirmation confirming their status from the Catholic Church from which they received the Sacrament of Confirmation? Do all churches within a certain diocese follow the same criteria for the Sacrament of Baptism or is it on a "church by church" and even possibly a "case by case" basis? I ask these questions out of pure confusion due to the fact that I personally have had to follow the 'so-called above criteria' within the Milwaukee Archdiocese in the past and obviously raised an eyebrow or two when I met up with the notion that this was not necessarily being followed throughout all Catholic Churches within our own Archdiocese. Actually whom and what should we believe and whose criteria should we follow? I realize that the most important piece of the puzzle is the soul of the child whom is being presented for Baptism before the faith community. Yet doesn't the Roman Catholic Church and the St. Mary Catholic Faith Community charge these parents/Godparents with a certain level of responsibility in regards to that child knowing and learning about God and their faith in the future? Doesn't a parent's/Godparent's initial level of commitment toward their child's/Godchild's future beliefs and practices arise from the very questions that I have posed here? ......JMJ
Response:
Posted on February 2, 2010
What is most important about baptizing a child is that at least one parent is practicing the Catholic Faith. Sometimes people who belong to parishes outside the diocese come back home to have a child baptized with a letter from their pastor and proof that they have attended a formation session. One sponsor should be a practicing Catholic but the other can be of a different denomination and can be a Christian witness. You need to know that there are some exceptions to the hard and fast rules. As with couples who are coming to us for marriage we are looking for some membership in a Catholic faith community (assuming they are not members here).

Fr. Chuck
Question:
Posted on January 13, 2010
It is a shame that people do not take advantage of your your question and answer page more often. A whole year has passed since you last had to respond to someone's question. Our faith community could benefit from reading this page.
Response:
Posted on February 2, 2010
Thanks for you comments. Actually there have been some questions were answered but not put on the web site because of their sensitive nature.

Fr. Chuck
Question:
Posted on January 11, 2009
Father Chuck Jan. 11-09

Our family has been invited to an outdoor or destination wedding in Florida. We understand there may be a priest ?or a former priest performing the ceremony. However I checked online and found there is supposedly someone who considers himself a priest who performs these weddings in Florida. I am somewhat confused can some priests do beach weddings in different states.
I also thought I understood that only wedding rites performed in a Catholic Church are acceptable for the sacrament of marriage. While we are attending this wedding if the ceremony is an entire mass celebrated with the Eucharist is it proper at all to receive the host? Or is this not really a wedding recognized in the church's eyes at all? We were just thinking of attending then and not receiving the host. We'd like to understand this more - these weddings seem to be the trend today but in some ways this seems to be focusing on the party and destination more than the vows.
Thank you.
CC
Response:
Posted on January 18, 2009
I'm sorry but I'm not sure what part of Florida this is taking place in. Also there may be more flexibility in some dioceses than in ours. Here in Milwaukee a wedding is expected to take place in a parish church unless special circumstances call for the need for it to be present elsewhere--and then with permission.

Also I'm sorry for the delay. We have changed some things on our site and I'm finding this are tainted with lots of junk mail.
Question:
Posted on July 11, 2007
As a St. Mary's member who came into the church through RCIA I am offended and embarrassed by the Pope's recent pronouncement that other denominations are not "true churches." I have many non-Catholic relatives and friends and am wondering if I should apologize to them for the Pope's statement or simply tell them that like many Catholics I ignore most of what Rome has to say and urge them to do the same. What do you advise?
Response:
Posted on July 24, 2007
I am sorry for not responding sooner. I would like to refer you to my homily of July 15th on the St. Mary's Web Site as well as to the article that Mary Matestic wrote in this past weekend's bulletin. I hope you will find some helpful comments in each of those sources.
Question:
Posted on May 6, 2007
Praise the Lord. My question is: my husband and I have been married for 14 years we were reunited in Catholic church and catholic doctrine. Now we are apart I would like to know if God restores subsequent marriages as my husband was divorced and I was a widow? are we living in sin of adultery as a result of divorce? I am sending for the restoration of my marriage and salvation for my husband. Does God recognize and restore only first marriages .? I thank you Pastor or Father for the answer. God bless you. Eve from Miami.
Response:
Posted on May 27, 2007
I'm sorry but your question got lost in numerous e-mails. I am not clear about your situation and cannot give you a succinct answer.

I do know this much: God understands and works with people who want to do the right thing. Could you e-mail me at schrammc@stmaryhc.org and explain a little bit more about your situation?

Peace

Fr. Chuck
Question:
Posted on March 24, 2007
Hi Fr. Chuck
It was nice seeing you at the Wisconsin Club last week.
Was thinking about discussions that you and I had had in the past in regards to God's preferential option for the poor. I'm sure you don't remember them but they always kind of rubbed me the wrong way. Anyway I now work for an organization called "Repairers of the Breach" a daytime homeless shelter on 13th & Vliet in Milwaukee. I'm sure you are aware of this place as many many of your parishioners are volunteers throughout the organization as well as funders. My question of you is where did that idea come from (God's preferential option for the poor)? I would be very interested to learn more now that my mind has been opened by my experiences over the last year. I can see you smiling as I write this more than likely those years ago when we had the discussions you knew that life would have a way of helping me to come to understand this idea. By the way I miss your sermons and I started tuning in on line. Hope this message finds you in good health.

Peace
Maureen Danforth
(St Sebastian's parishioner)
Response:
Posted on May 18, 2007
Maureen

It was good to see you folks also.

You were not the only one who struggled with the "preferential option for the poor." There were others in the scripture group who had questions about it. The basic idea comes from O.T. prophets as well as Jesus himself. Whenever prosperity caused the Israelites to drift away from right relationship with God the prophets challenged them. Among the condemnations would be the neglect of the "widow and orphan" which is a way to say "all who are poor defenseless and helpless." Through the prophets God spoke a special concern for such people.

A quick example from the gospel that comes to mind is Matthew 25 the Parable of the Sheep and Goats. Jesus clearly states his identification with the poor and lowly--the least of his brothers and sisters. Those who make it into heaven are those who responded to the "least of his brothers and sisters." What one did for them they did for Christ. Those who ignored or neglected them do not make it. "What you DIDN'T do to the least of my brothers and sisters you didn't do to me. Also the basic theme of Luke's gospel is God's special love of the poor the marginalized and the sinner.

Of course this concept appeared in more recent statements of the bishops as well as those of JPII.

One of the best ways that I have heard this explained comes from Fr. Bryan Massingale. As a child he grumbled to his mother when his siblings who had tonsillectomies got "favoritism" ie. jello ice cream etc. His mother explained that their need was greater than his because of their condition; hence they got "preferential" treatment.

I wasn't sure if you wanted this to be on the web site so I didn't click the box that would make that happen.

Come to visit sometime!

Peace

Fr. Chuck
Question:
Posted on January 2, 2007
Dear Father Chuck
I am a long time member of St. Mary's. I have some questions concerning some of the teachings you convey through your homilies. I have heard you mention several times the relationship between Jesus and his mother and relatives. I have always believed that when the Bible says"...Jesus brothers and sisters..." that it refers to the Jewish belief that cousins and close family members are considered brothers and sisters. Yet I feel you are saying that Jesus actually had brothers and sisters born through His mother Mary. I am also disturbed by your teaching that Mary wasn't aware that Jesus was God until after His death and Resurrection and that Jesus Himself did not know His true self until He heard a calling after hearing John the Baptist preach. Wouldn't that imply that our beliefs in the Annunciation the Visitation the finding in the temple and other teachings are nothing more than fiction? I would be grateful if you could clarify this.

Thank You
Larry
Response:
Posted on May 18, 2007
Larry

While going through the questions I realize I have not answered all of them. I have a few readable books that might help you to understand my statements. One is entitled A MARGINAL JEW: RETHINKING THE HISTORICAL JESUS Volume I. I will also post a few readable paperback books in the near future. They are in my home library and I want to make sure I have titles and authors correct.

Peace

Fr. Chuck
Question:
Posted on May 18, 2007
Are Catholics forbidden and/or discouraged from independent Bible reading?

I know that interpretation of the Bible was an issue with Martin Luther and subsequently discussed at the Council of Trent. My parents who are Catholic always told me that they were taught in Catholic school that it was not allowed to engage in the study of the Bible unless under the direction of a church representative.

Thank you!
Response:
Posted on May 18, 2007
The Catholic Church in which I grew up (prior to the Second Vatican Council) did warn people about reading the Bible independently. Even if one did so under the direction of a Church representative there would have been a limited understanding of the Bible since subsequently scholars have done so much to shed light not only on the formation of the Sacred Scriptures but also on specific books and passages.

Catholics today are encouraged to read the Bible which we believe is the inspired Word of God and in fact there are many readable commentaries as well as study bibles available. Many Catholic parishes offer regular classes (Tuesday nights here at St. Mary's--7:00-8:30pm except the second Tuesday of the month) and many Catholics gather in small groups in people's homes using prepared materials to guide discussion.

Come join us some Tuesday!
Fr. Chuck
Question:
Posted on April 26, 2007
Father I have tried to receive my son and his wife's forgiveness. Their son is now two years old and my husband and I have never seen him.We all said mean words. My pastor
says God has forgiven us They will not talk to us or respond to our letters and have moved with no forwarding address or phone number. My mother passed away and they never reponded to her death. My husband is not well and has had a five coronary by pass and our other son has Hodgkin's lymphoma. Our son in Hartford wife claims we are not good enough for our daughter in law and her family. I need to find peace for my family. How do I get them to talk and get through this ugliness.... My husband and I have a deep faith in GOD. Our son and his wife keep punishing us... Thank you and GOD BLESS YOU for listening.
Response:
Posted on April 28, 2007
You are not alone in this experience. Unfortunately there are many who are experiencing pain due to broken family relationships. While God is willing to lavicious love and mercy when we turn to him we are not always as generous with the people around us. Even if you are motivated to work toward healing there is no guarantee that the other persons involved are--at least at this time.

Please give me a call if you would like to discuss this--either on the phone or in person.



Fr. Chuck
Question:
Posted on April 27, 2007
Dear Father Chuck:

I was wondering if we could set up a time to chat let's say over coffee. In reading a few of your responses I know you are a wonderful sincere caring man! Open to a chat. My spiritual journey has recently taken a new path! This path has led me to a wonderful men's group at St. Joan of Arc(Delafield) and recently attended The Men's Retreat at the Shoenstatt. What a wonderful experience for this "Lutheran" man who has a tremendous fire to proclaim "Our Risen Lord". Love to share more. Please find the time in your "Heart" to share with me the wonderful love of our Savior.

Tom
262-246-9768
920-728-0219
trpdrp@netwurx.net
Response:
Posted on April 28, 2007
Tom

Thank you for including your phone numbers. I will call you sometime this coming week to see about the possibility of getting together for a chat.

I am happy that you have found a new facet of the spiritual life!

Peace

Fr. Chuck
Question:
Posted on April 24, 2007
Hello chuck I'm a young youth and I was wondering if I could come and speak at your Church sometime?
Let Me Know
God Bless
Bryan Neumann
Response:
Posted on April 25, 2007
Bryan

I'm not sure what you are asking. What is it you want to speak about and to which group in the parish?

Fr. Chuck
Question:
Posted on April 17, 2007
Greetings Father Chuck

You mentioned last Sunday that you would be meeting with two prospective candidates for the vacancy that will occur when Father Todd moves on to a different parish. What are some of the things you will consider when trying to decide a "good fit?"
As a former Lutheran and Chair of the Pastoral Call Committee I am curious on how you approach this wonderful opportunity.
And yes I will keep all of you in prayer.
Peace
Sandy
Response:
Posted on April 20, 2007
Dear Nancy

Thanks for your question. First there is a difference between "local call" found in Protestant congregations and the assignment process in the Catholic Church. I understand that in your previous experience any number of people from the local congregation are involved in the discernment process for selecting a new minister. For us it is different. While I have the opportunity to meet with prospective associates and each of us writes a brief summary of our meeting for the Priest Assignment Board neither I nor the local congregation will make the selection. The Assignment Board will review and recommend their choice to the Archbishop who in turn will officially "send" the priest to our parish.

Qualities that I would look for in a potential associate would be: good preaching and presiding comfortable working with men and women in ministry sufficient maturity and confidence to be strong in conviction but open to new learning experiences pastoral sensitivity to differing age groups intellectual capacity for growth--to name just a few.

Thank you for your prayers!

Fr. Chuck
Question:
Posted on April 16, 2007
My mother is very ill in the last stages of lung cancer. She says she does not believe in an afterlife. Talking to her in more depth I found out that she believes that she will go someplace. She is just not sure where.She seems very scared of what lies ahead. I am worried she will not go to heavan. I know this seems like a stupid questions but does God accept all people into heavan even those with confusion of whether it truly exists.
my mom is a caring and loving person.
Response:
Posted on April 16, 2007
Your questions are not stupid. We all wonder about the "ultimate questions" of life namely those that have to do with life/death God afterlife. If you were God and saw that someone was genuinely confused or honestly questioning what would YOU do with such a person. My belief is that God understands us more than we know and would welcome anyone who has tried to do the best that he/she can. It might help you to know that one of our great theologians Karl Rahner wrote about "anonymous Christians." He believed there were people who did not even believe in Jesus but were living good lives that were very consistent with his Spirit and therefore would share the life of heaven with believers.

Sometimes people have been given mixed messages about God or were taught that God was a harsh task master and their non-acceptance of God is really not a rejection of the real God who is compassionate forgiving and most of all loving.

Without pushing the issue too much I would try to reassure your mother that you believe there will be a place for people like her after death--a place of peace and joy place where you will be together again but you cannot force HER to believe the same.

I hope this is helpful.
Question:
Posted on March 28, 2007
Dear Fr. Chuck

The following are answers to questions asked on the current Milwaukee Archdiocese website (archmil.org). This seems to contradict your teachings at St. Mary's. Please help me to understand since I feel conflicted on this subject. Thank you.

Frequently Asked Questions

Catholic faith/theology

Penance

Q. How often should Catholics receive the sacrament of penance?

A. Individuals who have attained the age of reason usually the age of seven are bound to confess serious sins at least once a year. In addition the frequent and careful celebration of this sacrament very useful as a remedy for venial sin.

Q. Is attending a Reconciliation Service with general absolution the same as attending a Reconciliation Service with individual confession and absolution?

A. A general absolution cannot be imparted unless:
the danger of death is imminent and there is not time for the priest or priests to hear the confessions of the individuals or
a serious necessity exists when the confessions of the individual penitents cannot be heard within a suitable time and the penitents are deprived of the sacrament.
Response:
Posted on April 12, 2007
For further clarification I refer you to the CATHECHISM OF THE CATHOLIC CHURCH made available through the United States Conference of Catholic Bishops and found in most Catholic bookstores. Look in the index under "Penance." Then I would welcome an opportunity to talk with you in person since this is a complex issue and deserves more than a brief legalistic answer. There is a whole body of theological thought related to this topic!
Question:
Posted on April 3, 2007
Dr. Fr. Chuck

My husband and I invited my husband's cousin to live with us because he was being evicted from his apartment in Florida. Now that he is living with us I am finding that I resent him and cannot tolerate his living here. He has absolutely no money is heavily in credit card debt and acts as if he is entitled to living with us. He has not offered to pay for anything like gas for the car he uses from us. I did get him food stamps and he has bought food for himself and us with that but it just seems like I hate him. My husband has known him since he was a small child and can get along very well with him but I cannot. This cousin recently got a job and I am hoping that in the future he will get a subsidized apartment which we have helped him apply for. He is 61 years old and hadn't worked in 20 years until he got this job recently in our town. My question is how can I continue to tolerate his living with us until he moves out without being constantly tempted with anger resentment jealousy and hatred?
Response:
Posted on April 12, 2007
Given the strong negative feelings you have this is a serious situation for you and your husband. You need to talk this out with each other. If you are able to do this on your own fine; if not I would recommend a third party with training in counseling and conflict resolution.

Obviously if the man is able to move into his own living space this would be the ideal solution.
Question:
Posted on March 31, 2007
hi Father iam on the RCIA team at my church this week (holy Week ) iam giving the last lesson before the easter season and the subject is suffering is there anywhere i can find some info onthe catholic view of suffering etc what do you think i shlould say i want it to be special as it is holy week thanks
Response:
Posted on April 11, 2007
I am sorry for not answering sooner. My focus was on Holy Week activities and liturgies here at St. Mary's. In addition to the response that I gave to a questioner regarding suffering I would recommend the following books: WHAT ARE THEY SAYING ABOUT THE THEOLOGY OF SUFFERING? by Lucien Richard OMI (Paulist Press); WHY DO WE SUFFER? A SCRIPTURAL APPROACH TO THE HUMAN CONDITION by Daniel Harrington S.J. (Sheed and Ward). There is also an interesting work by Gustavo Gutierres entitled ON JOB:GOD-TALK AND THE SUFFERING OF THE INNOCENT (Orbis Press).

Perhaps these will be helpful resources for the future?

Peace

Fr. Chuck
Question:
Posted on April 9, 2007
Can you tell me how long the Easter Candle that is lit at the Easter Vigil burns?
Response:
Posted on April 11, 2007
The Easter Candle is lit at all liturgies during the Easter Season. It is lit throughout the year at baptism confirmation and funeral liturgies. It is a symbol reminding us of the presence of the resurrected Christ.
Question:
Posted on March 9, 2007
Dear Fr. Chuck - I have been married for over two and one half years and there have been several issues related to the relationship that I have tried addressing with my spouse but the other doesn't see the need to address them. For example my spouse will not allow me to visit my brother because s/he dislikes him with a passion even though he and I have been close since we had a difficult childhood. Yet I support him/her going to their parents' for dinner every Sunday. In addition s/he has become greatly controlling of my time actions and activities (i.e. will check on my whereabouts calling four or five times in a two hour time span; will question my treating a good same sex friend to dinner due to the friend's accomplishment of a work milestone etc.).

I have begged pleaded and offered to seek a counselor of the person's choosing gender etc. I have offered to go on a marriage retreat see a priest etc but these are all rebuffed. I feel like one minute the person hates me the next they don't want me to leave.

Given what the church teaches about marriage how long does one give the other through support "speaking the truth with love" (Ephesians) etc. before one - for the good of one's mental health - decides to leave (i.e. no children involved).
Response:
Posted on March 9, 2007
Please give me a call. This situation is too complex to offer a simple answer. I would be willing to spend some time with you on the phone or even better to set up a time to meet with you.

Fr. Chuck
Question:
Posted on December 14, 2006
Dear Father Chuck
I was born and raised in the Catholic faith but when I became older and started to truly study the Bible with Study groups (Baptist Pentecostal and a Non Denomination group over the last 10 years) I became more and more confused as to where I should worship. The one thing each study group did have in common was that they all told me to worship at a place that closely follows the word of God (which I always studied through the King James Version (orig.) as written in the Bible and in the most human possible way. After reading so much I came to understand that many of the Catholic rules were not written in the Bible and just ways of the church. This confused me even more. Then when my husband and I were blessed with our son we went through the question of baptizing him or not. Well being that my parents are strong Catholics i know we did it mostly for them. When i sat with the priest at the church he agreed that nowhere in the Bible did it say infants had to be baptized and agreed that the meaning of Baptize is to submerge and so on. I asked him why Jesus himself was baptized as an adult and said that we should be baptized in his name and confess our sins (which a baby cannot do). He could not explain why the Catholic Church chose one way and not the other. He also admitted that many of the Laws of the Catholic Church are there own interpretations and not necessarily written in the Bible. I do understand that all Churches have some of their own rules which are necessary to function. Sorry this is such a long question but i am just frustrated because I want my son grounded in the word of the Lord and to grow up in a Christian community surrounded by fellow Christians. One thing i liked about growing up in the Catholic Church is that I had fun learning about God and attending Sunday School the Youth Group and all of the fun Charity things we did. So far we have not found a church because they either do not follow the word as is written are after your money (which i do believe we should tithe as written in the Bible) more that the Bible says does not include the children as much as we feel they should and teaches the children it's own rituals rather than the true word has implemented too many man made laws and rarely studies the Bible etc. We are not placing judgement on these places but just feel they do not meet our needs. I understand this is a very complex multiple question email but you can see that we clearly need help. Sometimes I get so frustrated that I wish I never even read the Bible but then at the same time I know God wants us to know all about him and follow him the best we can. See when I grew up in the Catholic Church our church never emphasized reading the Bible on your own. Any reply is greatly appreciated. I just want to get as much clarification as I can so that I do not rule out raising my son in a Catholic Church out of ignorance or frustration. Thank you in advance for reading my email.
Response:
Posted on December 15, 2006
While I will try to respond to the many questions raised in your e-mail I strongly encourage you to consider calling me and setting up a time when I could sit with you folks and discuss them in person.

As you may or may not know I try to be very biblically based in my life. There is room however for the community's role in interpreting the Scriptures. It is certainly true that there have been--and continue to be--teachings/rules that are not necessarily based in the Bible. Mandatory celibacy for priests which is a discipline of the Western Church but not the Eastern would be an example of this. However the Church has always held that there is a place for Tradition (notice the capital "T") which has to do with the official teaching office of Church leaders. That being said however there also has to be room for the "sensus fidelium" that is the sensing of the Holy Spirit working within the whole Church--not just the hierarchy. Ideally the pope and the bishops would be in dialogue with all the faithful to discern where the Spirit might be speaking a truth not considered by the hierarchy.

You spoke about infant baptism. Historians would point out that infant baptism was not initially a widespread practice in the earliest Christian community--perhaps for the first few hundred years. Today the baptism of infants should only take place if there is at least one parent who will not only profess faith in behalf of the child but will also be the "first and foremost teacher" of that child in the ways of the faith seeing to it that proper teaching and role modeling is taking place at the various stages of the child's development. While immersion was widely practiced in the early Church in some communities it seems that kneeling in the baptism pool with water being poured over the person was also an accepted practice. Eventually pouring water on the forehead became the norm. The important thing is that the Trinitarian formula be used along with the use of water. Please note that the baptism of Jesus was a totally different kind of baptism than the one we celebrate as his followers today. It was administered by the prophetic figure John as an outward sign of one's inner readiness for the new and dramatic presence of God in human history. It was not seen as bringing about the forgiveness of sin as we believe Christian baptism does. (Remember we believe Jesus was without sin and more than likely joined his fellow Israelites to demonstrate an openness to the power of the Father.)

Could I recommend that you seriously look for a Catholic community that could meet the faith needs that you have. I would look for Scripture based preaching Spirit-filled worship a sense of hospitality and welcome a strong life long religious formation program and outreach to the poor and disadvantaged. I would also look for a community that is strongly rooted in the best teaching
that the Church has to offer today.
Again feeling that this is an inadequate response to so many important questions I invite you to come and spend an hour talking in person. I can be reached at 425-2174 Extension 342. I would be happy to meet with you!

Peace

Fr. Chuck
Question:
Posted on December 7, 2006
I have a question that I hope you can answer so that I can understand. Last night I was talking to a family member about Purgatory. She is a member of your church. Over the past several years (atleast 10) I was told by several different people from different Catholic congregations that Purgatory is no longer recognized or taught in the Roman Catholic religion. I know families that have children that have gone through and are going through confirmation that are being told that Purgatory does not exist. My family member said that she has never heard that before. I know that this cannot be a belief depending upon how the priest feels. Is this a belief that is still recognized in the church? Thank you for your time
Response:
Posted on December 9, 2006
Sometimes people confuse "limbo" with "purgatory." The first term applies to babies who died without baptism. This is a theory not solidly grounded in Scripture. It has been questioned by people of faith and has recently been called into question by theologians in the Church. It may well be dropped from official Catholic thought.

The second term "purgatory" has to do with what happens to older people on the other side of death.
It is commonly agreed upon that Purgatory is not a "place" but rather a "process." This means that when we die more than likely we are not free of all sin or selfishness and need a kind of purification process to prepare us for our new life in God's presence. A recent article by Bishop Sklba in the Catholic Herald states thoughts from our present Pope while he was still Cardinal Ratzinger (a brilliant theologian!). In a work on Eschatology he suggests that "what we call 'purgatory' for want of a better term may be nothing other than the personal searing encounter with Christ's divine love which removes all selfishness and welcomes us instantaneously into God's glory forever!"

I hope this is helpful!

Fr. Chuck
Question:
Posted on September 30, 2006
Dear Father Chuck
After many years away from the church I am back in God's arms again. Most of the time I can feel God's presence in my life but I am still plagued at times by doubts and questions. It is very disturbing to me because then I start to doubt if I truly have "faith". I attend mass regularly read the bible on a regular basisam involved in church activities and have a peace I have not known for many years yet i still have doubts about God and my faith. Any advice would be appreciated.

GOD BLESS YOU
CAW
Response:
Posted on October 5, 2006
Dear CAW
I am happy you have found peace in returning to the Church. I would caution you to not rely only on feelings to reassure you that God is present. Remember Jesus is reported to have said from the cross "My God. Why have you abandoned me?" Still he was also able to say "Father. Into your hands I commend my spirit." There are moments in life when like Jesus we may not feel peace and calm and may even feel that God is distant. It takes a deeply held conviction that God is always there for us and is never against us.

I'm wondering if you have tried attending Bible study or if you belong to a small group faith community. It can be helpful to learn from others the many ways in which God enters our everyday human experience and it may be comforting for you to learn that questioning and doubts are part of the spiritual journey for all of us.

Also questions and doubts may be an invitation to a deeper understanding of God. Our minds need to more fully understand the mysteriousness of God's presence and call us to a continued pursuit of truth. Regarding doubts: Remember the story of Thomas in John's gospel. While others were trying to convince him that they had actually experienced Jesus alive after his death on the cross his response was "I will never believe until I put my finger into the nail marks and my fist into his side!" Eventually he also experienced Jesus alive as Risen Lord. Thomas represents all who struggle with belief--not only 2000 years ago but also today.

I would also suggest that you consider a conversation with a person who is trained in theology and spirituality. Here at St. Mary's we have Pastoral Associate Mary Matestic Fr. Todd Budde Associate Pastor Wendy Raape Adult Formation Person and myself. If you think it might be helpful give one of us a call!

I hope this is helpful!

Peace

Fr. Chuck
Question:
Posted on August 29, 2006
Dear Father

How do you make sense of suffering? I know God does not cause us to suffer but an imperfect human condition does. How do you deal with this as a faithfilled person?
Response:
Posted on August 30, 2006
Many years ago as I was returning from jogging a fifteen year old boy caught up with me and walked with me across the playground. In a very direct manner he demanded to know how I could believe in God when so many innocent children and people were suffering in the world. His summary statement about life at that moment was: "Life sucks!." I have never forgotten that moment.

There ARE moments when many of us feel that way. We lament and protest when the pains of life come along whether they be physical mental/emotional or spiritual. Like Job we may search for answers and shake our fist and curse the day we were born. In my case I have come to accept the given: Suffering is a part of the human condition. I personally have known the pain of losing family members and periods of physical back pain. I made it through the loss by understanding the grieving process and my conviction that there is life beyond life here. Perhaps through German will power and the help of medication I was able to endure the back pain. I pray that I will have the strength to endure should I be even more severely afflicted.

To endure suffering especially when it is long term requires a choice to not give up. We legitmately turn to medicine therapy spirituality to seek relief but sometimes these do not bring relief. And yet I see people who muster up the courage to keep going who can focus beyond themselves and still find meaning in life. It might be an elderly neighbor who is in constant pain but who gets out of bed each day and does what she can for her husband or neighbors. It could be people like my uncle who had Lou Gehrig's disease but is able to stay pleasant with his care givers--even able to joke with them. Viktor Frankl in his book Man's Search for Meaning wrote about people who found a reason to live and who survived the atrocities of the Holocaust experience.
I look at these people and sense an inner strength that can be found in the depths of the human spirit. As a person of faith I would suggest it has something to do with the strengthening presence of the God's Spirit.

Finally I believe that we have to be careful about offering "pious platitudes" to people who are suffering. Sometimes the best response is to empathize and just be present to them. Often the comfort of another person just being there helps. By the way I believe that is one way that God can be present to others--through people who care.

Bottom line: I do believe that we are not alone. That there is a God who walks with us even in our darkest moments.
Question:
Posted on August 28, 2006
Dear Father Chuck:

Have a pleasant day.

Base on your study for almost 12 years for priesthood is God a male or a female? Please answer me.

My email ad: jmsbarcelona@yahoo.com

Thanks.

Sem. Alex Mapoy
Response:
Posted on August 28, 2006
Alex

When we talk about the historical Jesus of course we think "male." He was born and raised as a Jewish male. When we speak about God as Creator it's not as simple. Genesis tells us that we were created male AND female in the divine image. When we contemplate God as the Source of all that exists we have to say the "male" and "female" came from this mysterious originator of all things. Our minds will never completely understand and words will always fall short in our attempt to articulate who this awesome presence is. We do however have the language of the Scriptures and the efforts of theologians to provide us with a conceptual framework to describe humanity's experience of-and relationship with-God. Good question. Tough to answer in a limited space!

Hope this is helpful.

Fr. Chuck
Question:
Posted on August 22, 2006
Why do we no longer kneel during the Eucharistic prayers during Ordinary time?
-- AJ
Response:
Posted on August 23, 2006
Dear AJ

This is a complex issue. In the earliest Church the posture during the Eucharistic Prayer was standing since it was considered THE posture of respect. At one of the early Councils it was decreed that "standing would be the appropriate posture from this time forward." In addition to being divinely founded the Church is also a human institution and the choice between kneeling and standing has gone back and forth. Since standing was adopted here at St. Mary's especially during the Easter Season it was decided to be consistent and continue this posture throughout the year.

If you were to worship in the Eastern Rite churches--including those in union with Rome you would find that they have retained standing as the appropriate posture during the Eucharistic Prayer.

Please note that since kneeling is a penitential posture we do incorporate it during the Penitential Rite during Lent which is considered THE penitential season of the Church year.

Hope this is helpful!

Fr. Chuck
Question:
Posted on August 22, 2006
There are candles mounted to metal plaques on the support beams around the church that were used during the dedication ceremony but I've never seen them lit since.

Are they used at any other time?
Response:
Posted on August 23, 2006
The candles are lit on Holy Saturday during the Easter Vigil for Confirmation and other special occassions and will be lit for the anniversary of the dedication of the Church. Please note that this year's dedication anniversary will also be introducing our new statue of Mary!

Hope this is helpful.

Fr. Chuck
Have a question for Fr. Chuck? Ask it here!